Private telemark
Private
telemark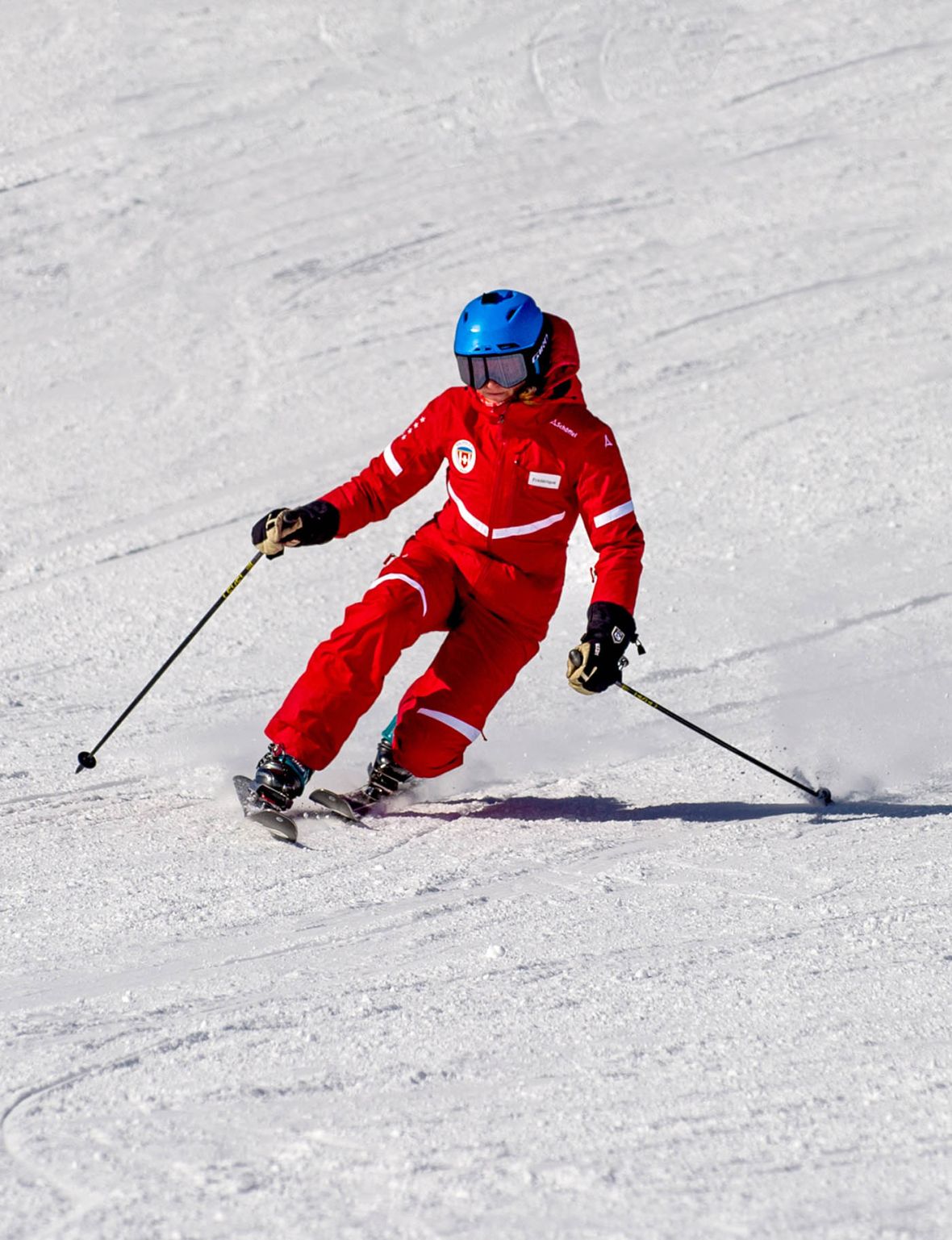 Are you searching for nostalgia, skiing with perfect motion or are attracted by the elegance of movement? Then why not try telemark skiing?
Telemark is one of the oldest ski techniques existing. Heel free & free spirit is the motto of telemark skiers. On the piste or in the powder, an incomparable feeling of elegance and sportiness. Telemark skiing is becoming popular again so why not try and join the revival....
Our instructors will be happy to teach you not only the technical aspects but also the philosophy of this ancient sport. We will gladly assist you in one of our shops.
For all levels and ages. From 9 am every day of the week (subject to availability of instructors).
Private tele
-mark lessons
Private telemark lessons
Tracouet or Siviez
When booking, please proceed as for a ski reservation. Mention in the remarks that you would like a telemark course.
Meeting point : Tracouet
If you have chosen Tracouet your private instructor will be waiting for you opposite the upper station of the Tracouet gondola, towards the ESS chalet.
Meeting point : Siviez
For guests staying in Siviez, the meeting point is in front of the Rosablanche residences, next to the terrace of the "Chez Caroline" restaurant. From here, the 4 Vallées ski area awaits you!
Free your heel, free your mind
Free your heel, free your mind