Group lessons children
Group lesson
children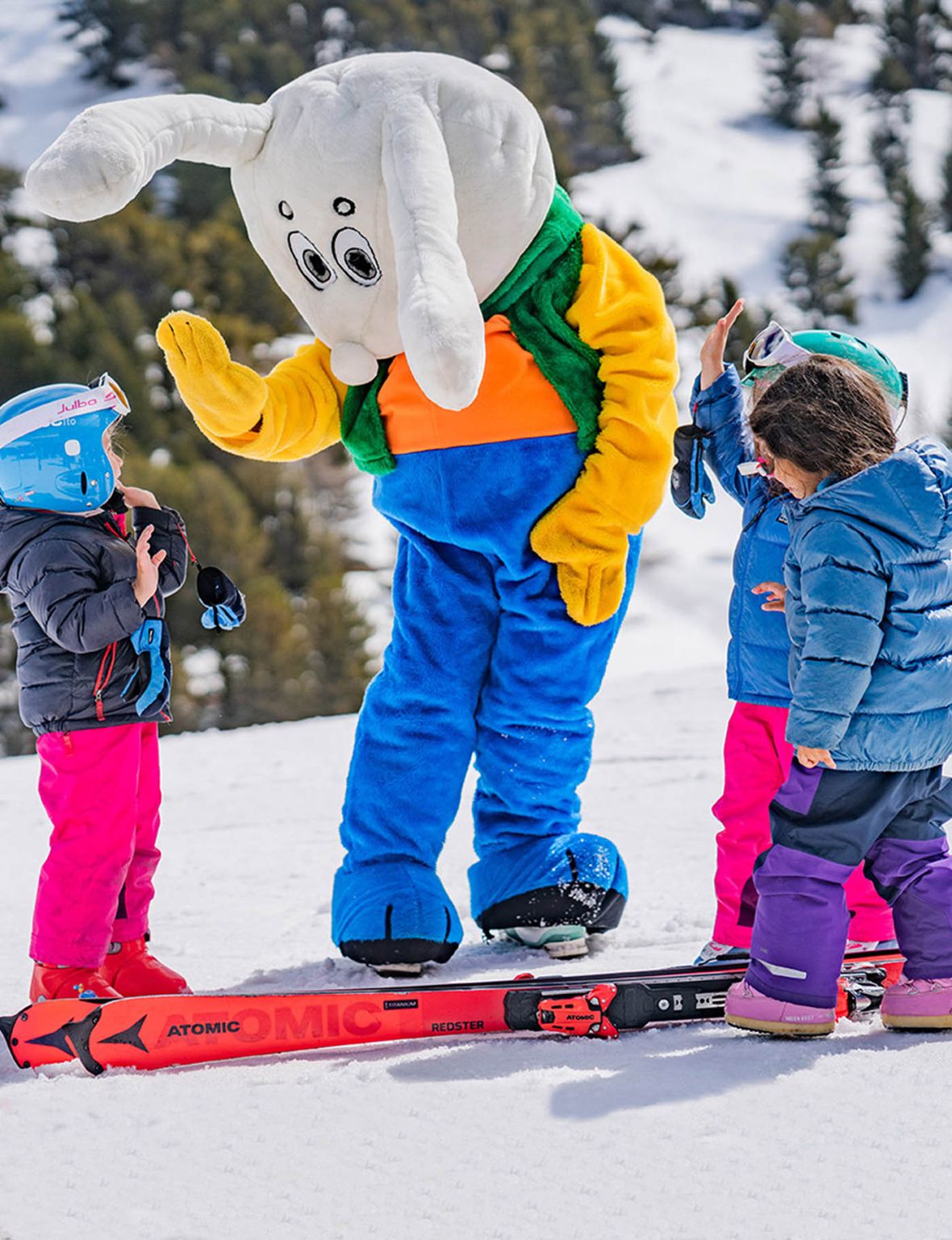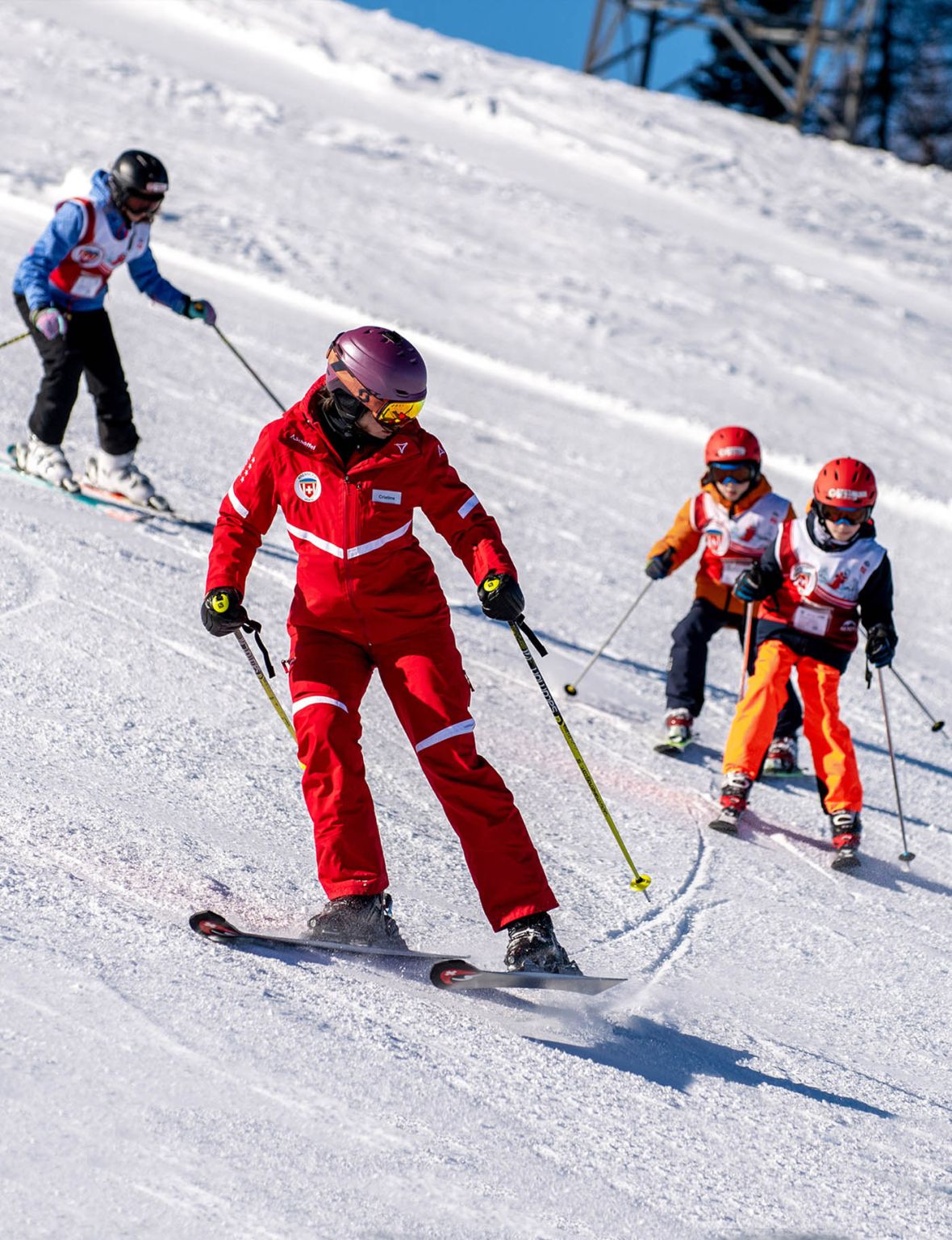 With our specially trained kids ski teachers, your child will safely discover the pleasure of skiing in a supervised environment.
Group fun guaranteed, the perfect opportunity to get new friends!
Snowli's presence creates a special relationship between the children and the snow. The ESS Slalom is held each Thursday (only in Tracouet) and is included in the price. It is part of the morning group lessons' program. The Swiss Snow League medal and booklet are also included in the weekly price after 12 hours tuition.
Ski lessons start on Sunday or Monday.
Group ski children
Group ski
children
Tracouet or Siviez
Practical
* 3 days ski lessons only available during low season.
** Lunch can be booked for full-day lesson
Ski lessons are available from Sunday (or Monday) to Friday, morning, afternoon or full-day.
Beginners must start Sunday or Monday.
Extra
We also offer to take your children under our supervision at the base station of the Tracouet cable car. (CHF 6.- pp/pd, the 3rd child is free)
Lunch : CHF 20.- per day. ** Select it for full-day lessons.

Equipment rates apply on standards ski for 5 or 6 days rental.
Timetable
Full day : 9.30am - 12.30pm & 1.30pm - 4.30pm
Morning : 9.30am - 12.30pm
Afternoon : 1.30pm - 4.30pm
Learning, fun & safety
Learning, fun & safety